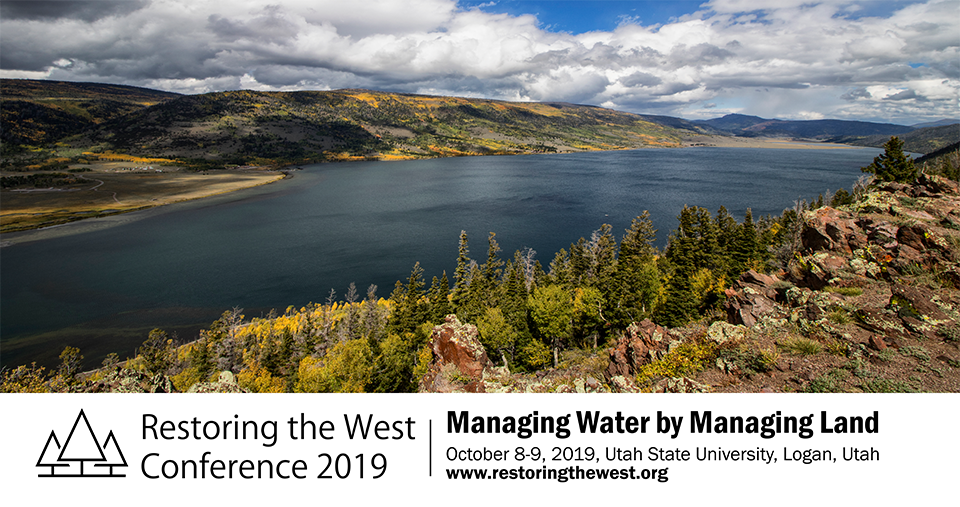 Save the Date!
Restoring the West Conference 2015
October 28-29, 2015 at the Eccles Conference Center
Restoration and Fire in the Interior West
We are excited to be hosting the 10th Annual Restoring the West Conference at the Eccles Conference Center in Logan, Utah. Humans have used fire to manage forest vegetation for a long time. However, relatively recent changes in fire regimes have presented challenges for people tasked with managing these dynamic ecological systems. Climate change, drought, increasing fuel loads and disease-stricken trees have many researchers considering the role of fire as a tool for restoration. This conference will bring together leading experts, land managers and scientists for a two-day discussion on this timely topic. You don't want to miss this conference. We hope to see you there!
This conference is organized and sponsored by Utah State University (Cooperative Extension, Wildland Resources and Watershed Sciences Departments, College of Natural Resources, and Ecology Center), USDA Forest Service - State and Private Forestry, and the Western Aspen Alliance.
************************************
To get on our mailing list to receive automatic updates regarding the conference, please submit your email address.
************************************